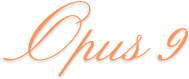 Inspired photographs that lift the spirit. Flowers such as roses, peonies, water lilies, and azalea form the heart of the garden. Macro shots let you get up close to nature. We round out the collections with wide Midwestern skies.



Designs that uplift, encourage, and educate. We create visual landscapes of photographs, colors, headers, and text. Together they form a cityscape all their own — an environment for our imaginations, minds, and hearts to inhabit and explore.



Posters, bookmarks, CD liners, slide shows. These are a few of our favorite things to design. Once you know what you want to say, and to whom, form follows function.



Come walk with us in a garden of light
Beauty means so much to us because it lifts our spirit. It is one of those special qualities, like harmony, that make life a joy. It holds a surprise: when we open our hearts to it, we realize that the beauty of nature is part of a divine language that speaks directly to the soul.
See the Gallery below, and visit us at www.gardenoflightphotography.com