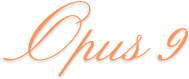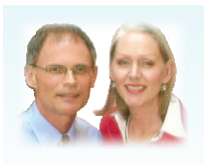 Musician, songwriter, photographer, writer
After studying piano, voice, music theory, and composition in Norway, Ilona moved to the United States, where she taught music. She has performed at Det Norske Teater, Universitetets Aula, and Oslo Konserthus (Norway), and with the Minnesota Chorale joining the Minnesota Orchestra at Orchestra Hall in Minneapolis (U.S.).
Ilona's photographic collections feature floral and macro images. She is also a graphic designer and artist.
Ilona writes about history, culture, business, faith and spirituality, health, and the arts.
Jon and Ilona combine music, photography, and writing for full-spectrum entertainment and educational products.
Songs and lyrics
Instrumentals
Sound tracks
Photographs
Graphic designs
Writing
Slide shows
Audio-video productions
Co-creatives and
partners in life and service
Musician, songwriter, audio engineer, producer
Jon studied guitar, music theory, and composition, then toured nationally with an ensemble. He has performed at concert venues from The Troubadour in Los Angeles to The Bottom Line and Madison Square Garden in New York.
During twelve years in Nashville, Jon recorded with numerous artists, including Chet Atkins, Steven Curtis Chapman, The Crusaders, Steve Forbert, Amy Grant, Reba McEntire, Ronnie Milsap, and Hank Williams, Jr.
Jon is an accomplished public speaker with a warm and humorous style. His stories of daily life show an audience how they can learn from their experiences and improve their lives.
Ilona offers unique insights into history and human nature, delivered with humor and vivid imagery. An investigative researcher, she brings new perspectives and connections to subjects ranging from faith and spirituality to business ethics and the arts.
Together they will inspire, entertain, and educate your group with their presentation or workshop.